The whole reason why we wanted to go to Outside Lands for one day was because of Metallica. Jarren and I had the opportunity to go with his family, so we decided why not?! I wasn't working and I always wanted to see Metallica.
Jarren has been a big fan of Metallica ever since he was young. His dad often played Metallica and he would just be on the side listening to it. I, on the other hand, was recently exposed to it from Jarren. Yes, I've heard of it before, and I knew they were a band, but I just never really had the thought of listening to them on my free time. Jarren often played Metallica while he's driving and I grew to love them the same way he does...
At first, I was on the fence about going to a festival because I don't really like being around too many people. It kind of scares me seeing a lot of people, and my heart starts racing a bit cause I get nervous. But everyone was pretty much super nice and chill. ANYWAYS, we walked around--not a lot because Jarren was being lazy--and went to get food at the festival! I wasn't sure if any of the festival food was good or not, but we still checked it out. Turns out, each and every food trucks or vendors there are dope as hell.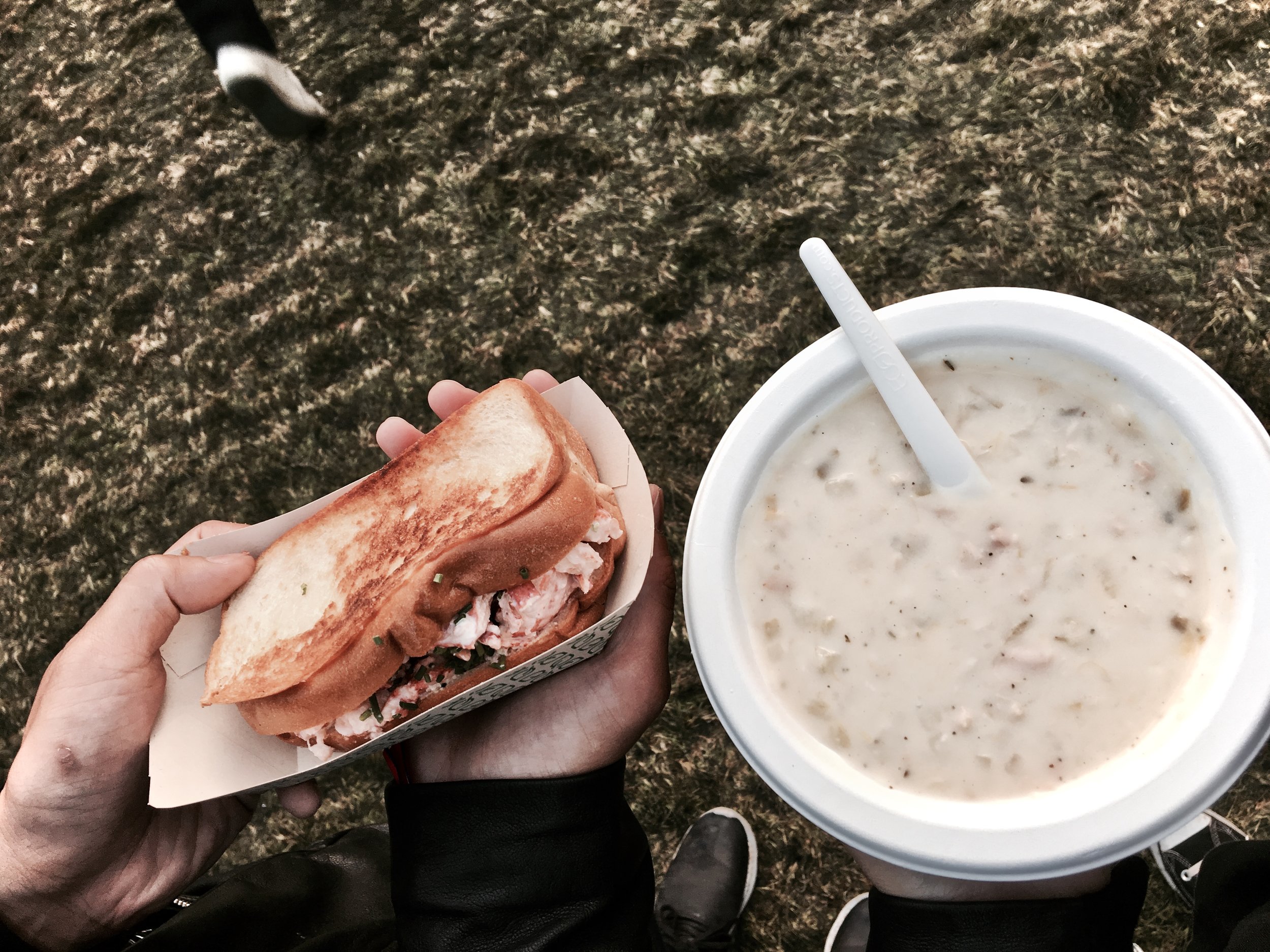 Lobster Roll + Clam Chowder
Anyways, onto the video! Enjoy!
At the end of the show, James said that this was the last concert they would have in the US. They're going to be touring in Europe and retire after that... I'm very thankful that this was my very fast and sadly, the very last time I get to see Metallica. It sucks that I won't be able to see them again because they were amazing live, but it will always be in my memories.